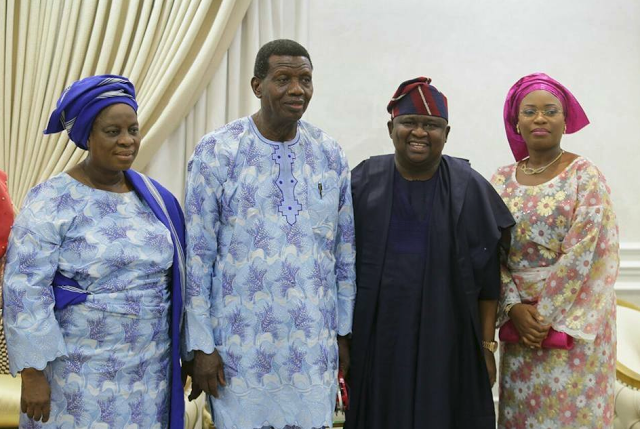 The Lagos state government has vowed to pay salaries to religious leaders as a way of aiding the fight against corruption - The government also tasked the clerics to encourage their followers to shun corrupt practices - It encouraged them to encourage the right values in the society, as they are 'men of God' The Lagos state
government has vowed to engage some religious leaders, including pastors and imams, and place them on a salary structure, as a way of carrying out reorientation of the citizenry to shun corruption and immorality. The development was made public by the Lagos state commissioner for home affairs, Abdulhakeem Abdulateef, during a sensitization programme for imams and scholars across the state, on Thursday, July 26, Daily Trust reports. It was also gathers that the commissioner disclosed that the state government would continue to interact with religious leaders, and tasked them to be above board and encourage their followers to shun corruption.
Police insist He said: "We shall be willing to even engage many of them by making provision for their salaries so that they can assist government to re-orientate the people for good. "Imams and Pastors are believed to be men of God. So we need all of you to help us to encourage the right values in the society; particularly in the area of accountability and anti-corruption. "We must remember that the Almighty Allah will ask all of us to render account of our deeds in the hereafter. So, the Imams and other religious clerics should lead us in the right direction because they are our leaders." On his part, the chief imam and executive director of Al-Habibiyah Society of Nigeria, Imam Fuad Adeyemi, said the organisation was using faith-based intervention to galvanise imams and clerics towards proper accountability and transparency.
It was also previously reported that a Nigerian man who was on pilgrimage in Mecca showed the depths of
his integrity after he returned a bag of money he found. The man, who is an imam, took to social media to share the story of how he found the bag of money. The imam identified as Ejalonibu Ganiyu shared the story on his Facebook page. He revealed that he had found the bag of money after observing his evening prayers, and immediately called the Police to hand it over to them in order to find the owner of the cash.
I pray the bad government don't corrupt the good ones even with that fact I see most of so called religion leaders as false prophet.
Share with friends if you enjoy the post
Please share with your friends and family... Thank you
More Posts